I m a g i n e
you had a mentor
who would...
... tell you how she went from junior staffer to advising senior management on strategy and tactics in the space of a few years time..

... show you how to finesse your natural gifts to engage favorable management attention without compromising your self-respect...

... demonstrate how to deal with all sorts of situations arising in all male environments, from territorial contests to winning allies..

... sketch for you the techniques of consulting that enabled her to quantify intangibles, integrate management priorities with the diverse expertise of junior chiefs, and adapt to the myriad challenges that leave hierarchical machinery in disarray

... and best of all, offer you a way to escape the token-trap



imagine
Token Woman,
the one that got away,

a memoir of one young woman´s adventure in Canada in the 70s.
With a supportive mentor and a small staff of young women, she parlays a shaky mandate for esoteric research into an opportunity that leads to top management councils.
The social and ethical dilemmas they encounter, as well as the history of the introduction of decision support technology and mini-computers into the insurance industry, present you, the reader, with case studies, insights, and a sense of reference to evaluate current trends in business and women´s issues.
from Dectiri Publishing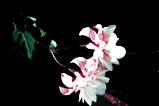 For ordering information, visit Dectiri´s Place. TW´s available at independent bookstores,
through your Feminist Bookstore and Amazon.com as well as direct from the publisher.

Join the insiders who know just how successful this strategy was for TW, and
at Last Straw Revolution, you will discover why it´s doable today.