Prologue





We had wagered our futures, and the futures of those
who needed us, on this strange new life, this experiment in
liberation. Many still do, though I wonder if they yet see it as
a gamble.


In the current world, the concept had barely been tested
by a few for long periods and, during the old war, by more for a
short while. Not all the results were appealing. But neither
was the old regime. And so, the magnetism of curiosity, was all
that drew us in the beginning. It was an experiment that
seemed worthy of a second look, and maybe another. Failure,
they said, would bring us back to the old way. What did we
have to lose?


By the time my tale begins none of us were complete neophytes
in the business of living on the fringes of our world. Each had
opened doors few before us had dared and each had the bruises
to show for it. My doors had led through graduate school
to a doctoral degree in math, from which I had emerged into
a medieval academic world that was in chaos over Vietnam,
unionization and equal rights. Crisis after crisis and I
found myself an immigrant in Canada. My compatriots in this
story had escaped civil corruption elsewhere or had ventured
into the treacherous waters of racial and ethnic diversity at home.
We had survived; not always as predicted. But with each
venture dared, success or mere survival, it mattered very little,
our belief, or maybe our need to believe, grew stronger.
Until it became routine to pick ourselves up, take the measure
of where we stood and make our way toward that elusive goal
beyond the horizon, seldom or never looking back; never
wondering about bailing out. This route had our names on it and
we now launched our hopes, with all on board, seeking that new
world. This time we would taste the prosperity of the
corporate world, find the havens we'd missed.


Some of the evil that threatened our venture, may have been
inherent in the nature of our organization or the absence of it.
Each of us was intent on being our own captain, in charge
of our own, only making alliances as circumstance required.
Our numbers were not large enough for the luxury of
ranks and files in our parades nor did we see any logic in
giving up liberty in the pursuit of liberty. There were certainly
examples in very recent memory, where small and amorphous
was adequate to secure liberty though they involved painful
hostilities and considerations of territory. On days of
optimism, we only needed to avoid direct confrontation, build
consensus, make ourselves needed. Yet even then the prospect of
failure was so palpable, the sense of impotence so bitter that
our little cluster gradually formed ever stronger bonds.


Some have said that our problems were endemic to our
generation; that those who were young in the 60's were
somehow different and they point to the Vietnam resistance,
the civil rights work, and the ERA as either proof or source of
the problem. This virus hidden in our generation is supposed to
have derailed our maturation and to have made us distrustful,
even of ourselves. As a result they say we avoid responsibility
and blame, depend on consensus; we're insecure, they say.


Somehow the impossibility of what's being attempted is
never discussed. Is it because it's not seen? Can no one see
that the Emperor stands naked? Or maybe Emperors are
supposed to look that way and no one told us? Our generation
has no problem with honest nudity so how come it doesn't feel
right? Does that make me immature? Does that make me
insecure? That feeling is familiar: the scene was a small
exclusive women's college.


It was expected to be another routine day near the end
of our senior year at college when, out of the ordinary, all
seniors were summoned to early morning assembly. As we came
together, there was an ominous gloom and the dorm students
were exchanging haunted looks. It was not long before the
Dean, with her support staff hovering around the exits, laid
down their ultimatum....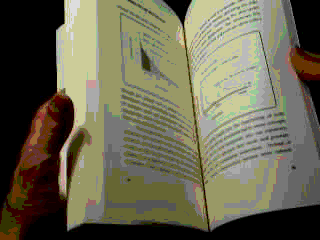 ... Nor would my story be complete without record of our
rewards and pleasures. The glamour of being exotic, the tokens
of affection and appreciation, the comradeship, the aesthetic
beauty of our materiel, the pride and gratification are here.
There were surely moments of sweeping relief and shared joys
that no longer survive the passage of time in my memory just as
there are terrors so horrible the mind builds walls around them.
These will be necessarily missing from my account. But the
sampling of our lives included in my story is reasonably
representative. It is only my hope that the glamour of this
strange world, the shallowest of these rewards, not induce any
of my readers to sell their services in the corporate
marketplace.


Beneath the skin of that world the glamour ends and
you will find yourself in an environment so sterile humanity
seems to come in only one size, one shape; no child, no babushka,
no rebel, no teen. When push comes to shove, you will discover
the shackles on your freedom of thought, of time, of direction.
If you persist in that world, you must choose: to be brute or to be
impotent. You may think to stand against the brutish,
hierarchic process, to be the diverse one, to bend the rules as
cunningly as any until they are inside out. Then, if you are
strong enough to survive, they will quarantine you beneath a
ceiling of glass, to be consulted only by intermediaries. Or, as in
this story, you may pass as one of them so convincingly that
they admit you to their councils. Then you are trapped within
your unclean pretense and time and the courts of law will
justifiably deny your right to your children, to the rest of
humanity, to those who need you, those you love.


I have tried them both now. In neither case will you
find any life but intense loneliness, wondering why and where
you are headed, unable to see things because your vision is split
and doubled from the attempt to look through disparate
mindsets. The unwholesome stress is unavoidable because the
prolonged effort to maintain two faiths, two selves, is
exhausting to the point of madness. And so you will see your
fellows, plodding zombie-like toward no goal of their own choosing,
toward someday, inflicting unending schedules of useless
distractions on their hopeless existence lest they look
too long and realize the trap their poor instincts vainly warned
them of, slaves of the company-store as surely as any
generation past.