Epilogue Unabridged

Epilogue and Afterword





I can see the disdain and hear the disparagement of our
choice of strategy. Accusations of ´fool´ and ´gender-cripple´.
But before you judge in haste, consider the evidence that
confirms not only our assessment of the prospects and the
characters we would have had to work with, but also lends
credence to the significance of our roles in the events we
supported.


In the heat of the battle to achieve our last grand scheme,
three members of management at the highest levels conspired
to personally profit from the major growth in business that was
the goal of the incentive program in our aggressive strategy,
by compromising the company underwriting standards so grossly
that not even fledglings in the business would mistake the implications.


As the results emerged, the underwriting tribe tracked down the
anomalous risks they had begun to notice in the mounting claims,
painstakingly locating the authorizations under which
they were written. Quietly discrete, London announced the
resignations, including that of the CEO, without explanation,
naming KGH the new head.


In the months that had followed our departure, KGH made
attempts to fill our shoes but none lived up to the role and
the world we had built in Operations Research was no more.
Now, even though London was still interested and KGH had as free
a hand as we could ever have hoped, no Operations Research department
was recreated to serve its new CEO in the troubled period he inherited.


In charge now and with the company beginning to recover from
its seriously weakened position, KGH made the bewildering decision
to aggressively respond to a challenge by the provincial government
of Ontario, who was threatening to take over the collision coverages
in the auto insurance industry. Seeming to ignore the weight of
comparable concerns identified in the Newfoundland challenge
and instead believing in the reliability of the company´s command of
market leadership -- though we had failed to establish any cohesion among
our competitors when that idea was tried previously -- he chose to
cease writing coverage in Ontario. The province eventually withdrew
its interest but the competition repeated the same pattern as
earlier and CU´s portfolio disappeared in a feeding frenzy,
leaving little to recoup when CU returned to writing coverage.


Now the company was left with the horrendous task of massive
downsizing. According to KGH, his attempts to fairly compensate
the victims were disputed by Gerry Stafford, now Personnel Chief,
and London chose to replace KGH with none other than Stafford.


To those who hold to the vain and twisted hope that the gamble to persist
would have paid off not only ignore the fickleness of our one key ally
and the nature of his demise, but would have us choose to allow our children
to sustain the hostility at home when we had better to offer them.
Such a heinous imposition on innocents of our debts in support of a
questionable gamble for the sake of the corporate parity -ism and glamour
is absolutely unconscionable.


As is the invocation of bogus past progress while simultaneously ignoring
the mathematical simulations demonstrating the unlikeliness of
future progress, so as now to induce another generation to continue the
corporate parity quest. Everyone is however a free agent and is
entitled to choose paths as they wish. I only suggest that they
consider all the evidence. Including the outcome of our choice.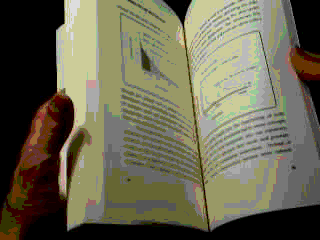 To our daughters making their career choices...


The educational system, with its connections to industry, as
well as simple inertia, is set to sweep you into the corporate world.
Many of you, because of intuition or because of your innate
commitment to ideals, are wary of that bargain. If your mothers and
older sisters ventured down that path, they will tell you that it won´t be
as hard as their experience, at least you won´t be alone.


Many women in leadership positions will be cheering you on
from the sidelines, tabulating their successes as you take each step
along that path and reporting to any who will listen. There have been
questionable tactical decisions made in the name of the parity objective
both in science careers, and in the academic market, willfully
exaggerating their promise. And the cheering is seductive.


Nurture the reluctance that lingers in your mind. In that back
corner, you sense that, even though your education is giving you a
clearer picture of your special skills and interests, you are being asked
now to knowingly buy into a bad bargain, that you will have to work
harder than your male peers to stay even, that you will be paid less than
is fair as time goes by, that your chance of facing divorce court is high,
that your chance of losing custody of your children will increase markedly in
this deal and that the stresses will increase your likelihood of succumbing
to disease.


Is parity just over the horizon or is it more likely we can´t
even get there going in this direction? The vaunted progress, in
monetary, status or lifestyle terms, is so meager. Ten cents and glass
ceilings, for over twenty years valiant efforts! And what key
information did the Labor Department project? The job market will
continue to be highly unstable. You can expect to need to change
employers several times in your career, for the corporation´s supposed
benefit. The likelihood of so-called family friendly initiatives making
any more headway in that environment is vanishingly small. Progress
in millimeters is proof of the impotence of this strategy.


Some will tell you this is progress, realistic progress, but is
that enough justification to balance against such a deal so detrimental to
your happiness and eventually to your own children´s well-being.
Aren´t you really being used as ´cannon fodder´? Is the corporate equity
strategy the best life has to offer? It is not your only choice.


Surveying a raft of resources on women´s experiences over the
last twenty years, you will find, though you will have to draw your
own conclusions since vested interests have reframed this problem as
´coping with daycare´, that the only women who have succeeded in
combining successful careers with satisfying rearing of their children
have been those who were casually self-employed. The corollary to that
conclusion is that this is the direction towards which we should be
moving heaven and earth to find you, and ourselves, a viable route.


Several million women are already started on this route, with
informal networks growing day-by-day. The volume of the ´job-route´
may seem overwhelming since the corporate world controls media and
the major publishing venues. Meanwhile, they and their unwitting
supporters, their greed and their hype, are relentlessly driving us down
the path to ecological, personal, cultural as well as economic collapse
and you?.. you are expected to supply the muscle, the labor (cheaply, at that),
the blood, sweat and tears to power their blueprint. Women
started a proud tradition of effective, radical, sensible opposition to
insanity in power centers, national and international, with the Women´s
Strike for Peace, without major funding, without cumbersome
organization. We can do it again.


We need no funding, no approval to launch this. Within four
years, as your generation comes through a new alternative to standard
university level preparation, sets up your suitable homebase and enters
an alternative marketplace with women´s networking support, we could
turn our destinies around. No more begging for dimes per sacrificed
generation! With an auxilliary plan to enable my own generation to leave the
corporate world in larger numbers, we could consider this a genuine revolution.


The leverage potential could be phenomenal, creating our own
alternative economy and social structure that responds to the dreams
women went into the workworld to make real. In fact, it´s exactly
those unfulfilled dreams that could supply many of the business plans
we will need, carefully, helping one another be wary of the blythe,
the charlatans, the missteps. The more of us who put the word out,
help develop the idea, form the networks and commitments, the more
smooth and rapid will be our revolution. On the internet, in our writing,
by fax, we can exchange ideas on tactics, the dimensions of this strategy, its
implications. Today, let´s begin today to think of ourselves as creators
of our own work, our own realm.



To my corporate sisters...


Many of you are already thinking of abandoning the careers
you now pursue but are reluctant to go against the tide of
institutionally-abetted thinking with its foregone conclusion that, short
of declaring defeat, you will continue to struggle for each inch even
though the inches gained are lost in the shellgames that define our well-
being as well as our economic status. This book is for you too.


When your resolve to try something new and different is being
overwhelmed by fatigue and that ingrained need to feel that all we´ve
done wasn´t wasted, pick up your copy of Token Woman and remember
that your life from this day forward is worth more than twenty years of
vanishing inches. It will remind you that you can go your own way
and genuinely win. Pulling out is not abandoning your ideals nor your
sisters. In fact, your act of pulling out and joining pioneers of a new
direction will ease your sisters´ ultimate transitions and make it
possible to live the ideals you had hoped would influence the corporate
world when you joined, expecting a woman´s touch to make its mark
there. More than that. Your escape can have an impact on the
corporate juggernaut. They don´t realize it yet but we don´t need them
as much as they need us. The reason is basically population
demographics, here and abroad.


The truth is that sooner or later the corporate world, with its
obsessive pursuit of the gilded competitive edge, will run out of those
to exploit. Top managements are in the midst of waging a war of their
own creation and are oblivious to anything but their need to amass
market share and endlessly strangle their corporate opponents. Their
agenda defines customers as owners of income, which is to be made
accessible through incessant, inescapable barrages of manipulative
advertising; that agenda defines staff as an expense to be reduced as if it
were waste. Is there hope that this scene will develop into a humane
workplace? Token Woman reminds you that personnel smoothes the
way for that top management to avoid thinking about what their actions
do to Tiny Tim and focus instead on the fairmarket salary to pay for the
limited function allotted to Bobbie Cratchett to perform, all the while
padding the golden parachutes and justifying the inflated salaries of top
management as the pinnacle of their conveniently engineered
hierarchies. The dynamics of this world are unalterably stacked against
your idealism and your mental well-being.


If the voices of public leaders in government agencies and
educational institutions, whose intended portfolio is to protect you and
promote your efforts, tell you to keep the faith, that your struggles
were not rewarded because you needed more education, more credentials,
better instincts, supportive mentors, more leverage, more chances to
shine, Token Woman reminds you that this guilt-trip is unwarranted.
And there are many other counter-examples, other token women we hope
will be encouraged to come forward.


When you are told that we´ve come a long way but such
cultural changes are naturally slow processes, Token Woman reminds
you that your life and your family´s lives are not statistics, not
expendable entities to be allocated to the support of one particular
offensive, one particular set of tactics. Not when there are better ways to
secure our freedom and our well-being.


One by one, we can seek those ways, keeping in touch with
our sisters who have already gone out on their own. Seeking to make
our original ideal a reality, we can gain our well-being and establish
the mechanisms and dynamics for our children´s freedom. Come, make
your plan, reach and find your place, beginning with the remaking of your
home to support your life. Token Woman celebrates your
coming out.



To the guys...


I hope you don´t think you´re outside our struggle. Your
recent undoing by the corporate world is clear from the numbers. The
robber barons are not your worthy idols. The numbers show how they used
you. Over the last twenty years, your average salary actually went
down in spite of the enormous increases in the baron´s take who are, after all,
on your side of the ledger, though apparently not on your side either. Their
cowardly performance when we came to their door left you, as well as
us, vulnerable to the inevitable downsizing inherent in their pyramid-padding.


Nor is our strategy intended to be exclusive. We welcome
more players. But you were sucked into the company store sooner and
more securely so this time maybe it´s our turn to ride to your rescue, to
find a way for our children and our husbands to pursue the life´s work
that their hearts are into. If you think that´s too maternalistic, relax,
we expect you´ll live up to your role as ´joy to women and children´ as
well as pulling your own weight. No different than you´d expect of us.


On the other hand, should you tire of being right-sized and
expendable, should you crave family, hearth or even just your own
self-direction, know that we appreciate your struggle to be responsible.


So when you hear me called ´Stupid Girl´, and you surely will
know that it´s all right. That´s what differentiates those who try from
the ´smart ones´ who unendingly weasel, who this time will go down
with the robber elite as they wage their terminal battles to exploit ever
more remote parts of this world. The clock will run out on them and
we will be on our feet, on our way home, exploring our new world...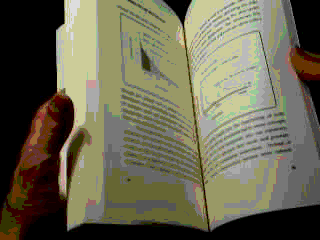 Contents