Welcome to a tour
of the Reconnaisance topics of
LastStraw Revolution.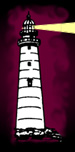 Incoming Wounded


Payphone Provider
Can a small time operator expect to emulate the public-spirited Working Assets Long Distance by being a payphone provider?

Merchant Services
Offering credit card service to your business clients and customers opens a world of strange deals, some simply overly expensive, some simply complex, and some really suspect, or all of the above. Join us for an inside look and analysis, at Merchant Services, the good, the bad and the ugly.

Futurist Reconnaissance: Impending Depression
More signs of global depression taking shape as we compare historical and financial analyses in Impending Depression. Monitoring resource and cautious optimism.

Y2K Update offers resources on reasonable preparedness in the US and some reassurances. Why Y2K may save us from global economic depression.

Shortage of Tech Skills & Surplus of Tech Workers
Something doesn´t compute here!

Realities in Human Resources
Is it a poor choice of phrase or is there some nefarious strategy in the department touted as most benificent in the corporate structure? With friends like these... What's the Reality In Human Resources? Why and when there´s a need for keeping your guard up.

Valian´s Model & Its Implications
Why we can´t get there from here.

-- The Rules of Drinking and Ensnarement
One more hazard to be careful of and how to reduce your risks. One young man´s story.

-- Waiting for Definity
After thirty years of attempting to enforce equal rights legislation, how much longer must we wait for definitive evidence that the system won´t protect you. News from the midwest.





---


You can subscribe to LSR by sending an email from your preferred email address to


LSR_e-subscribe@yahoogroups.com


and we will notify you with each new addition to LSR. Subscriptions are free and the news is collaborative, free of corporate spin, and supportive of the emerging women's economy.

Once you're signed up, forward LSR to your friends. And don't forget, we'd like your comments and feedback on the ideas being developed here so email us at Dectiri@earthlink.net or visit us online. We look forward to hearing from you.

---

LastStraw Revolution The online-zine LSR for readers to cruise at any time of the month.