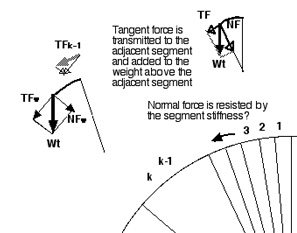 From right to left...

Here each Wt is analyzed into its tangent force TF and its normal force NF..

The cumulation process is illustrated by analysing the k-1st segment´s tangent force TFk-1 which is then resolved into components that can be added to the Wt components of the kth segment, namely NFk and TFk...